Lorne
Lorne is a stunning town located right on the Great Ocean Road and was our favourite town to stay in, in some great Lorne accommodation along the journey. It has a certain beauty with terrific coffee shops, special stores, galleries and Otway National Park is on your doorstep. Lorne is only 140 kilometres south of Melbourne and this restaurant swells with people over the Christmas holidays. Take pleasure in a walk on the beach, a bike ride along the foreshore out to the pier, have a coffee at Lorne Beach Pavilion and get a hamburger from The Bottle of Milk– delicious! We stayed at the Mantra Apartments which were incredible and right on the beach.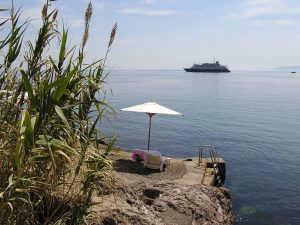 Teddys Lookout
A brief drive up the hill behind Lorne is Teddys Lookout. Drive up to the picnic area at the end of George Street and stroll a short range to enjoy the magnificent views of the Great Ocean Road from the lookout. There's a 45-minute walk you can do here.
The Lorne – Apollo Bay Drive
Our preferred stretch of road was from Lorne to Apollo Bay. Be prepared to take a lot of photos. This stretch of road has a few of the most picturesque scenery in the region. The Great Ocean Road hugs the cliff-face as it winds through the Great Otway National Park and rolling farmland.
Apollo Bay Eco Hostel
Apollo Bay is completely placed about half-way along the Great Ocean Road and surrounded by Otway National Park State Forest and acres of green farmland. Trying to find an inexpensive and family-friendly location to stay? The Apollo Bay YHA Eco Hostel was a charming location to base ourselves for a couple of days. Extremely relaxing ambiance with terrific kitchen facilities, lounge spaces and a roof deck to delight in a sunup. This is not a party hostel, no YHA homes are, and we met a great deal of good families and solo tourists here who were just after peaceful Apollo bay accommodation.