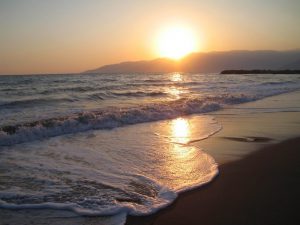 Cape Otway, Victoria
Set against the geological drama of the Great Ocean Road and the rain forest of Great Otway National Park is the earliest lighthouses on the mainland. Built in 1848, Cape Otway Lighthouse is the spot for magnificent clifftop vistas and a huge dosage of history, if you are looking for something different to Lorne Accommodation. Not only has it long been a beacon of security on the treacherous Victorian coast, however it was central to the advancement of telegraph interactions in Australia and did time as a conveyor of radar tricks throughout World War II. The site features a museum in the previous telegraph station, a coffee shop, the old radar bunker, a native cultural centre and 3 heritage homes that can accommodate groups of approximately 16.
Troubridge Island, South Australia
3 hours' drive from Adelaide, on a sandy shoal in St Vincent Gulf, stands a lighthouse that resembles something from a fairy tale. The 160-year old Troubridge Island lighthouse was the very first in Australia made of cast iron, shipped out in pieces from Britain and put together by cranes in South Australia. Troubridge is a leading spot for twitchers– it's a breeding place for black-faced cormorants and crested terns and is the home of a large colony of little penguins. Visitors have actually become fans of resident seal Sammy, who prefers to sun himself on the close-by beach. The heritage-listed lighthouse keepers' cottage can accommodate up to 12.
Low Head Pilot Station, Tasmania
A long distance away from Apollo Bay accommodation, North of Launceston and overlooking the Bass Strait is Low Head Pilot Station and historic precinct– and exactly what a pretty sight it is, with its candy-striped lighthouse and cluster of historic buildings. Low Head's destinations include Australia's 3rd earliest light station, a museum, nests of little blue and fairy penguins plus sandy beaches. Visitors are spoiled for option with accommodation: there are 9 brought back 19th-century cottages appropriate for groups of up to 9. Low Head's fog horn, said to be the only one of its kind still operating on the planet, booms out each Sunday at noon, and the nearby 170km Tamar Valley Wine Route takes in 32 vineyards.